The History of the Brand One Two Three Electric – Professional Manufacturer of Automatic Transfer Switch Supply
Publish Time:
Author: Site Editor
Visit: 125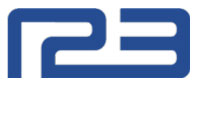 One Two three Electric co., LTD. (zhejiang Yuye Electric Co., LTD.) is a high-tech enterprise specializing in the research and development, production and service of dual power automatic transfer switch, disconnecting switch, molded case circuit breaker and high and low voltage electric.
And in 2015, our company launched the first integrated YUQ3 special CB ATSE in China.We are the first manufacturer to develop, produce and sell this YUQ3 automatic transfer switch. One Two three electric has been focusing on the development of ATS production and sales, and is specialized in the production of ATS manufacturers. Up to now has 13 years of history, with a long history of technology precipitation.
Our main products include:
One Two Three electrc, is a leading manufacturer in domestic ATS industry, with a complete range of products and advanced technology, reaching and surpassing international brands:
The first ATSE manufacturer in China that can provide 16A-3200A current level of the same structure (dedicated PC level);
The first manufacturer in China that can provide pull-out ATSE with bypass;
The first manufacturer in China that can provide instantaneous closed-circuit switching ATSE;
The first manufacturer in China to provide neutral line overlapping conversion ATSE;
The first manufacturer in the industry that can provide AC-DC and DC-DC switching ATSE;
The first ATSE supplier to pass the ac-33A category in China;
The only company in China that can provide controller software with phase detection function (through "software Enterprise" and "Software Products"
Product "double soft certification enterprise)
The first company in China to launch 12KV vacuum medium voltage switch, and the first to launch fire pump controller;
More than 40 patented technologies (including invention patents)